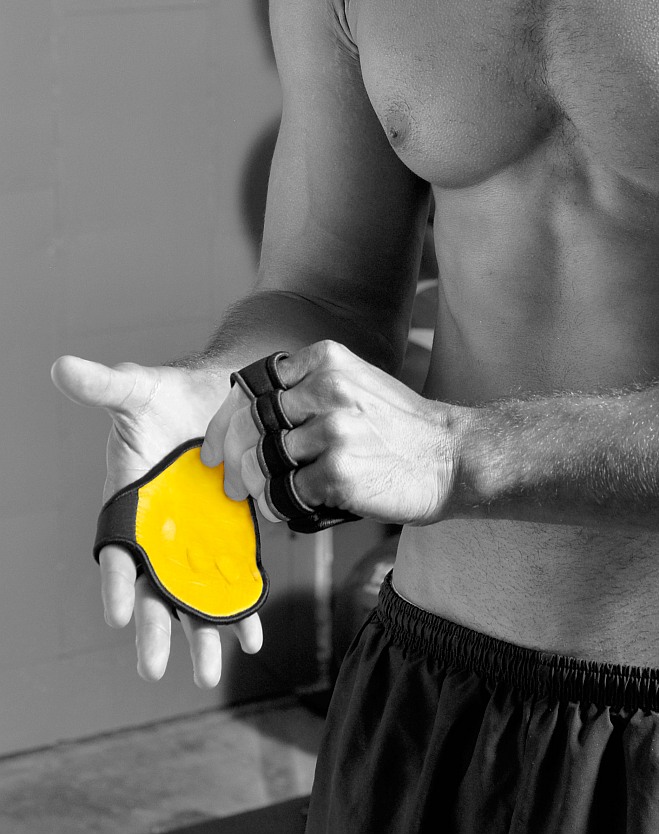 Weight Lifting Grips don't just have to be for weight lifting!  If you've ever done pull ups, a Kettlebell Workout or Battling Ropes workout you know that having a good grip is just as important as if you were lifting weights!
GymPaws® Weight Lifting Grips are the best!
They fit discretely in the palm of your hand.  By design, GymPaws® are made to protect your hands right where you need it, where your skin touches the weight or bar.  By having a barrier between your skin and the metal, you'll reduce the friction that causes calluses to build up!
They're made to last.  GymPaws® weightlifting grips are made from 100% Real Leather.  We all know that Leather is one of the most durable materials for workout equipment or apparel (like your gym shoes).  As you use your GymPaws® you'll find the leather grip actually conforms a bit to your hands, making them even more comfortable.
They stay put.  GymPaws® Weight Lifting Grips have a cool Neoprene Backing with 4 Finger Loops.  Neoprene is the same material used to make Scuba Diving gear because it doesn't absorb water.  Unlike other weight lifting grips that you only hold in the palm of your hands, GymPaws® will actually stay in place.  No need to take em on and off!
They're for Men or Women.  GymPaws® are unisex by design.  If you're a guy with larger hands don't worry – there's a slight stretch with the finger loops!
They are easy to clean.  You can toss your GymPaws® weightlifting grips right into the washing machine and dryer!  Not only do they stand up to the toughest workouts, they stand up to machine washing and drying!