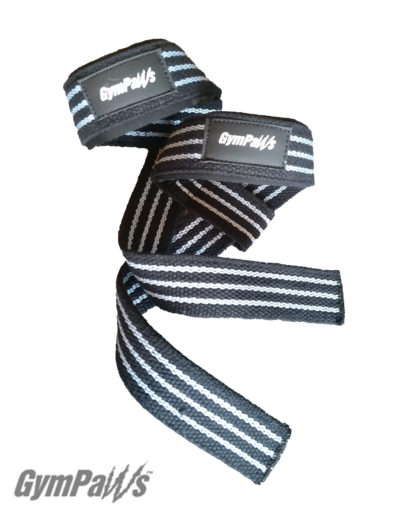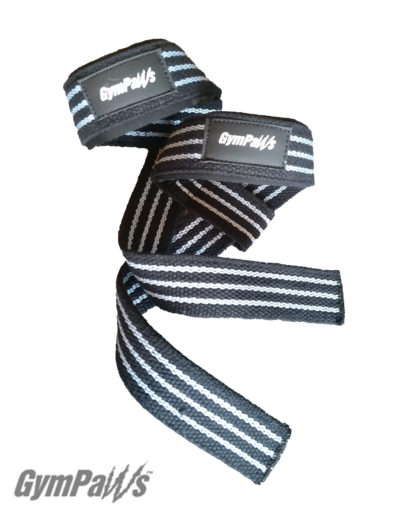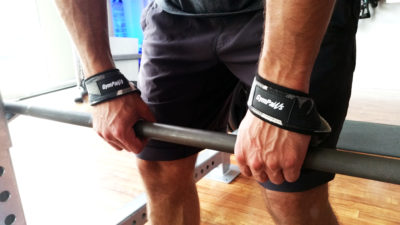 Blue Stripe Deadlift Straps
$9.99
Deadlift Straps or Weightlifting Straps are used for heavy pulling exercises.  The Blue Stripe Lifting Straps by GymPaws® are made from Military Grade Cotton.  No frills, just raw lifting power!
Description
Should I use Deadlift Straps?
Deadlift straps or weight lifting straps (which is a more common name) are used for heavy pulling exercises such as deadlifts, cleans, lat pull downs and even pull ups.  If you're new to working out it's generally advised that you don't try using lifting straps until you are 1. Comfortable with the exercise and have mastered proper form, and 2. You have built enough natural grip and forearm strength.
Deadlift Straps help you to increase the amount of weight you may be able to lift by assisting your grip (or transferring some of the load), allowing you to focus on the movement rather than your grip on the weight.
Video Demo: Using Weightlifting Straps?
Place the Neoprene pad on the outside of your wrist while threading the straight end of the strap through the loop.
Make the strap taught on your wrist by pulling it tight.  The strap should be in line with the palm of your hand pointing towards your fingers.
With palms facing the weight, start threading the strap from under the bar, over the top until all the material is looped over bar.
Tighten by twisting the strap using a forward revving motion until it is snug.
GYMPAWS The Gym Glove. Redesigned | Weightlifting & Workout Gloves

$
7119 W Sunset Blvd, #752

Los Angeles

,

CA

,

90046

USA
admin@gympaws.com
•
888-826-8033