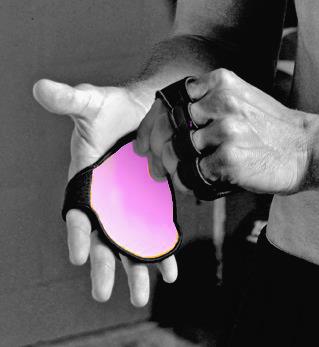 If you're looking for the Best Workout Gloves Sale then you've come to the right place!  GymPaws Workout Gloves were designed to work WITH your workout, not get in the way!  
They're brilliant in their simplicity
- a Super Durable (slightly padded) Leather Palm protects your hands from
callus causing friction
.  The uber cool 4 Finger Loop Neoprene backing wicks away sweat faster than a speeding bullet!  Whether you're bustin your tail in a Crossfit #wod, pumpin your pecs in the weight room, or rackin your back in the gym - you're gonna be happy you found GymPaws!
Here's a riddle:  How you do make the Best Workout Gloves even better...
Best Workout Gloves Sale
If you're lookin for the best bang for your buck then you'll be grinnin' like a possum eatin' a sweet tater! GymPaws Workout Glove hold up to the toughest of workouts because they're made from such durable leather.  More important than that however, is that they allow you to get the best workout of your life! :-P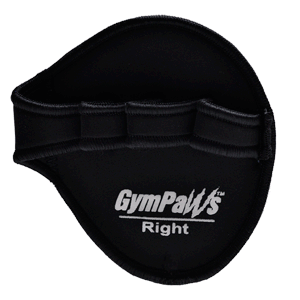 Without the excess material, your hands have more range of motion!

The Leather Palm isn't sticky like rubber grips or power pads.  You need to have some range of motion!

Sweaty palms mean an uncomfortable workout.  You can't worry about your grip slipping, and get a good workout at the same time!  Most old school workout gloves are hotter than a billy goat's ass in a pepper patch!
Gym Paws Workout Gloves come in a variety of cool colors.  This is really for your preference however, because these grips fit right in the palm of your hands!  Here are your options:[box type="warning"] GymPaws® may just give you the best workout of your life![/box]
Black GymPaws - Always the most popular color.
Blue GymPaws

- What most people will say is their favorite color.
Grey GymPaws - For those of you who have commitment issues and don't have a favorite color.
Red GymPaws - Look out for you! You're on a mission!
Yellow GymPaws - You're happier than a hound dog chewin on a catfish.
Pink GymPaws - You're either a really secure guy - or a woman.
Zebra GymPaws - You don't conform to the norm.
Cheetah GymPaws - You mean business!
So ya got the Best Workout Gloves Sale - with more choices than you can shake a stick at!  To top if off, there's always FREE SHIPPING and even some combo packs!