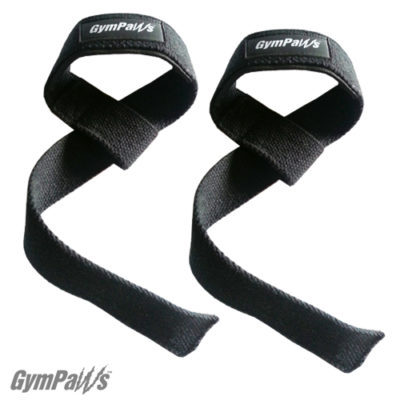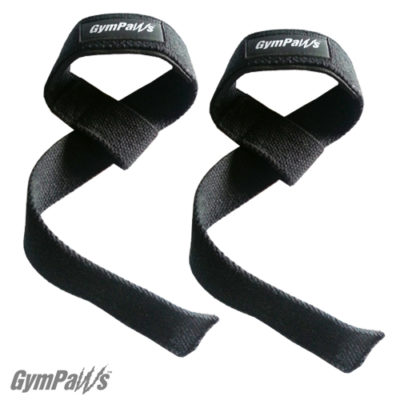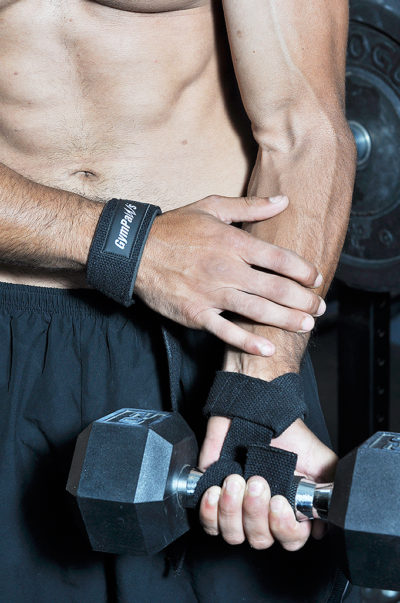 Weight Lifting Straps
$9.99
The Simple Black Weightlifting Strap™ by GymPaws® is made from Military Grade Cotton!  The super soft Neoprene padding will cushion the pushin' while wicking away sweat!
Description
The Simple Black Weight Lifting Straps by GymPaws®
These uber durable weightlifting straps will be the last straps you'll ever need to buy because they'll outlast even the most grueling workouts!  They're made from the toughest Military- Grade Cotton Fiber Blend which means they won't fray or tear apart.  The Neoprene padding not only cushions your wrist to help you get the most from your lifting, but it also wicks away sweat to assure that your grip will never slip!
Why should I use Weight Lifting Straps?
As you progress with your weight lifting routine you may need to begin challenging yourself with heavier weights and higher resistance. A Weight Lifting Strap will assist your grip strength. Common uses for Lifting Straps are exercises such as Deadlifts, Weighted Pull ups or Shrugs. Weight Lifting Straps are used with exercises that "pull away from you" rather than push towards you. For example you wouldn't need them for a Chest Press.
How Do I Use Weight Lifting Straps?
1. With the Neoprene padding resting against the outside of your wrist, thread the loose end of your GymPaws® Weight Lifting Strap through the hole at the opposite end.
2. Pull the slack out of the lifting strap so that you've created a loop around your wrist.
3. The length of the strap should be pointing away from you, against the palm of your hand towards your middle finger.
4. With palms facing the bar, wrap the weight lifting strap under the bar and back over until the remainder of the strap is around the bar.
5. Increase the "tension" of the grip around the bar by grabbing the wrapped area with the palm of your hand and tightening it. Imagine you're revving up the throttle of a motorcycle handle.
6. Now you're ready to lift!
GYMPAWS The Gym Glove. Redesigned | Weightlifting & Workout Gloves

$
7119 W Sunset Blvd, #752

Los Angeles

,

CA

,

90046

USA
admin@gympaws.com
•
888-826-8033