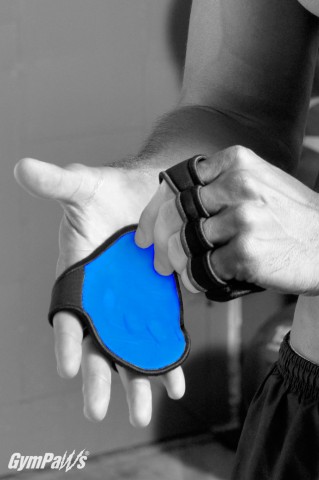 If you're concerned about building bigger biceps or getting a chiseled chest, at some point you've probably considered getting a pair of Weight Lifting Gloves.  Even people who aren't into bodybuilding like diehard bootcamp enthusiasts are looking for weight lifting gloves (Crossfit Gloves).  You have tons of options.  What's the difference? Weight Lifting Gloves or Workout Gloves are interchangeable terms really.  Basically they refer to a glove that you wear specifically for your gym workouts.  The reason they are beneficial is because they create a barrier between your hands (skin) and the rough metal bar.  Of course you can workout without hand protection, but you WILL begin to develop calluses overtime.  Calluses are your body's natural defense against friction.
So what's the difference?
Lifting Grips
Like the original GymPaws® Lifting Grips usually refer to a smaller piece of Leather or Fabric that is held in the palm of your hand to reduce friction and offer a more stable grip.  Some of the lifting grips like Big Back or Power Pads are made of sticky spongy material.  They do indeed offer a great non slip grip, but they don't allow for any natural hand rotation.  This causes them to tear apart. GymPaws are made from real leather.  As they break in they actually form to your hand.  They become as comfortable as your favorite pair of gym shoes!
Lifting Straps
Lifting Straps are usually used by more advanced bodybuilders who lift heavy.  The purpose of lifting straps is to actually carry some of the weight.  They are wrapped around the wrist and the bar (whether it's a barbell or pull up ball).  Lifting Straps are generally made from Cotton, Nylon, or Neoprene.
Half Finger Weight Lifting Gloves
These are probably the most common workout gloves or weightlifting gloves out there.  They vary greatly in their design and construction.  Like lifting grips the purpose is to protect against calluses and offer a better grip.  The most common complaint with full weight lifting gloves is that they don't allow for air circulation which can cause your hands to sweat and eventually the gloves to smell.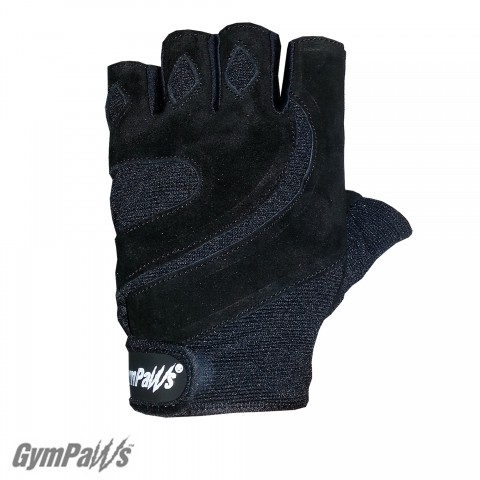 GymPaws® Weight Lifting Gloves are made from super soft suede and ventilator mesh.  They allow for natural hand rotation and they won't cause your hands to get all sweaty and smelly because they shouldn't allow for moisture buildup.  If you do find that they are less than fresh after some serious workouts, just toss em in the washing machine and dryer!