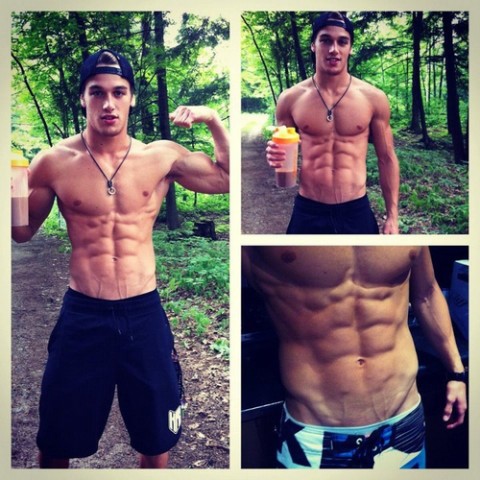 What do Kipping Pull ups, Chin Ups, Knees to Elbows, Cliffhangers and Muscle Ups all have in common?  They're all pull up variations for which you might use the best workout gloves for pull ups!
Kipping Pull ups
Kipping Pull Ups were originated in the world of gymnastics despite what many crossfit junkies might think, they're a variation of the gymnastic kip.  Some consider kipping pull ups to be a "cheating version" of pull ups but rest assured if you can bust out a set of kipping pull ups you'll soon discover they require just as much upper body strength as any other pull ups.  Because you're using momentum to complete the movement versus relying solely on upper body strength you may find you can actually do more kipping pull ups then say dead hangs. View the exercise video demo here:  
What Are Kipping Pull Ups
.
Chin Ups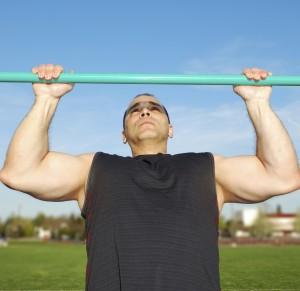 Chin ups are a variation of the standard pull up as well.  The difference basically is that with a chin up you're using an overhanded grip versus an underhand grip.  Chin ups are an awesome upper body exercise and pull ups in general are great to
build a bigger back
.
Best Workout Gloves for Pull Ups
The reason why GymPaws have been rated the best workout gloves for pull ups isn't surprising if you're one of the thousands of fans who have tried these little gems.  Because they're made from 100% genuine leather they allow your hands to rotate naturally around the pull ups or chin ups bar.  This is crucially important!  With any pull ups variation your hands act as "hooks" if you will.  They're the only part of your body that actually come in contact with the bar.  By having a workout glove or grip between your skin and the bar, you greatly reduce hand fatigue while still allowing natural movement.  Four neoprene finger loops help keep your gympaws in place while wicking away sweat.  Neoprene is naturally moisture resistant.
Knees To Elbows
Some people consider knees to elbows or kte a pull up variation, and other consider it part of their core or ab workout.  Like it's cousins a knee to elbow workout requires the use of your ole friend the pull ups bar.  Similar to kipping pull ups you're using body momentum as well.  Rather than pulling yourself up to the bar, KTE are more about hanging and like the name says, bringing your knees to your elbows.