What Are GymPaws Crossfit Gloves?

GymPaws® were created to be the ideal workout gloves!  Millions of people worldwide use them as Crossfit Gloves Weightlifting Gloves, Gym Gloves, Workout Gloves, Exercise Gloves, or Lifting Grips. Regardless of what you use them for – they will quickly become your favorite gym buddy!
If you don't like the idea of wearing bulky workout gloves for bootcamp or Crossfit style workouts, GymPaws® Crossfit Gloves are the perfect solution! Tough workouts cause friction against your hands and that friction can cause thick dry skin or calluses to develop.  Wearing a pair of crossfit gloves can help you avoid calluses.
Why Are GymPaws Crossfit Gloves Better?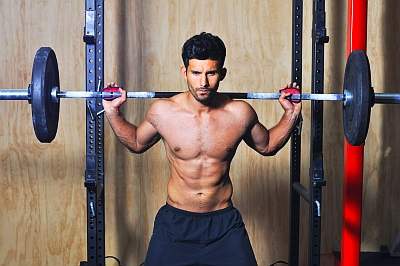 Lots of workout gloves may seem like they're a good solution for crossfit or bootcamp workouts.  But don't be duped by impostures!  Most are made of flimsy cloth or fabric that offer little more protection than wearing a t shirt on your hands would!  GymPaws are made from the highest quality leather and because the palm is also slightly padded, you get the best grip possible!
The rest of the GymPaws workout gloves are made from space age Neoprene… the same stuff that scuba diving suits are made from!  That means that sweat gets whicked away from your hands, not absorbed into the glove.  The cool 4 finger loop backing is even more assurance that they'll stay in place!
How Do I Use GymPaws Crossfit Gloves?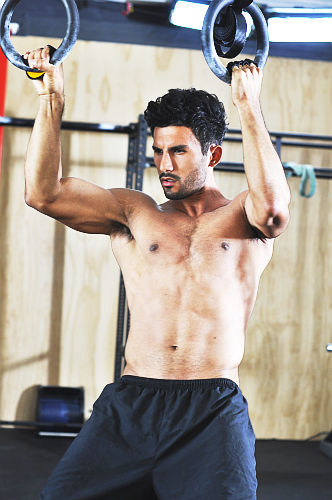 It's not tough to figure out!  Slide your fingers into the 4 finger loops and give em a little pull so they're snug in your palms and you're ready to get your workout on! No need to whip off your crossfit gloves in between exercises.  Because GymPaws fit right in the palm of your hands, your movement isn't restricted!
Crossfit Atheltes, Coaches, Personal Trainers, Bodybuilders and gym rats use GymPaws. Try them for yourself and you'll soon discover they'll become your new workout buddy!
GymPaws Workout Gloves are quickly gaining fans of crossfit athletes and crossfit training professionals worldwide!  Here are just a couple reviews: