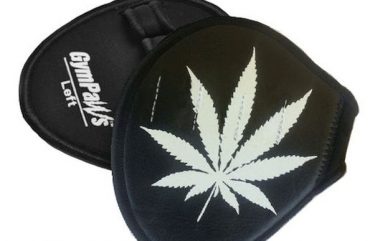 The good ol' fashioned pull up is still one of the best upper body exercises you can do.  What workout gloves on Amazon are the best for pull ups is one o ...
SIGN UP NOW AND GET EXCLUSIVE OFFERS! STYLING TIPS! THE LATEST FITNESS NEWS!
GymPaws The Gym Glove Alternative
The best workout gloves 2015 just might be "The Swolemate" or "The V02 Max" half finger gym gloves by GymPaws®. Made from 100% Top Grain Cowhide leather these gym gloves are unlike any hand protection you've tried. Women's Gym Gloves and Men's Gym Gloves sizes available in multiple colors and sizes. We only use the best quality materials for all our weight lifting gloves and straps. The natural vegetable oil tanning process used for our leather not only leaves it soft and supple, but moisture resistant as well. The original leather lifting grips by GymPaw® also make the idea fitness gift idea.
GymPaws Fitness Videos on YouTube