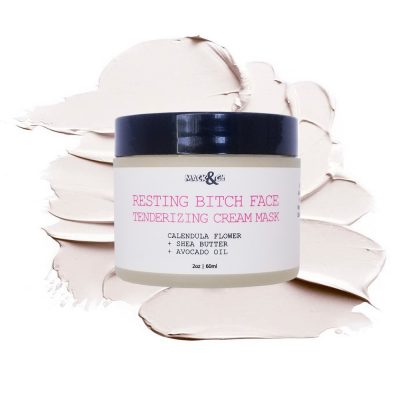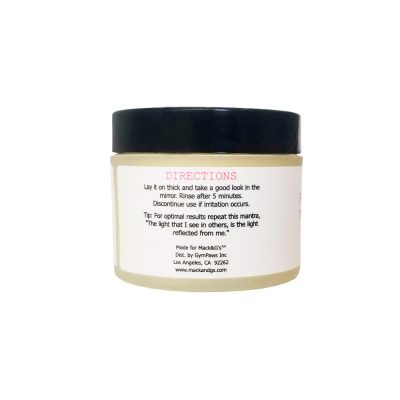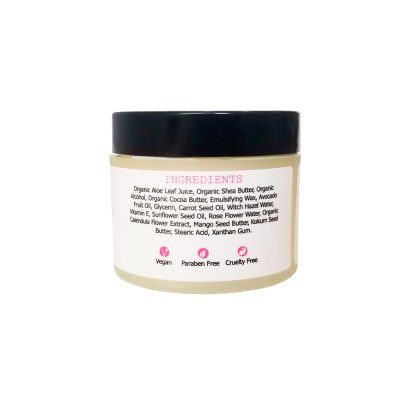 Resting Bitch Face – Calendula Butter Cream Mask 2 OZ
$19.99
Perfect gift for that person in your life that needs a gentle reminder to lighten up!
This rich and sumptuous creamy mask combines cacao, kokum and mango butters for an enlightening and soothing experience that revitalizes and refreshes the skin.
Apply to a freshly cleansed face. Rinse well after 5-7 minutes to reveal soft supple skin and a happier, more pleasant disposition.
Vegan, Paraben Free, Cruelty Free
Verified SecureTrust® Shopping – Checkout using Amazon, PayPal, or Credit Card. 
Description
Additional information
Reviews (0)
Description
Resting Bitch Face Tenderizing Calendula Butter Cream Mask by Mack&G's®
It may have a funny name, but it's powerful moisturizing properties are no joke!
Native to the Mediterranean and southwestern Asia, The Calendula flower has been celebrated for it's medicinal and healing properties. Ancient Romans and Greeks revered Calendula and commonly used it to adorn garlands and crowns for ritual ceremonies. As a topical treatment applied to the skin, the soothing effects of Calendula flower extract has been respected for centuries.
Resting Bitch Face Tenderizing Calendula Butter Cream Mask is a sumptuous, velvety combination of Organic Calendula, Shea and Cocoa Butters complimented with Avocado, Carrot Seed Oil and Mango Seed Butter. Rose Flower water gives it a smooth and buttery texture that feels decadent on your skin.
Vegan, Paraben Free, Cruelty Free
About Mack&G's®
In 1973 my parents (Mack & Gloria) began selling their handcrafted skincare, jewelry, and leather goods to friends and family. As young adults in the 1960's they embraced the hippy and bohemian cultural influences of the era. Soon Mack & G's products and potions were highly sought after at local craft fairs, flea markets, and co-ops. Mack and Gloria never sought recognition or fame. They made products wtih love and believed they had the power to touch the soul.
Decades later in a world in need of unconditional love and inspiration, Mack & G gave their blessings to bring some of their most beloved products to a new generation of discerning customers who appreciate authentic, effective, and useful products with soul.
GYMPAWS The Gym Glove. Redesigned | Weightlifting & Workout Gloves

$
7119 W Sunset Blvd, #752

Los Angeles

,

CA

,

90046

USA
admin@gympaws.com
•
888-826-8033
Additional information
| | |
| --- | --- |
| Weight | 2 oz |
| Brand | Mack&G's |
| Size | 2 OZ |