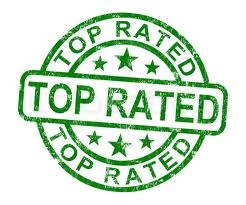 Gym gloves reviews are important to read!  No two workouts are the same and reading gym gloves reviews help you decide which product is best for your specific workout.  GymPaws® have become the #1 Top Rated Workout Glove on Amazon for a reason:  they're made from the highest quality materials and our Customer Service is unmatched!
It doesn't matter if you call them Gym Gloves, Workout Gloves, Lifting Grips, or Weightlifting Gloves.  What does matter is that you Workout Your Body – Not Your Hands!
We continuously encourage customers to tell us what they think about GymPaws® and how they use them!  Read some of these GymPaws Reviews, try a pair and let us know what you think!
Gym Gloves Reviews
When you look to buy GymPaws or other gym gloves online chances are you begin by searching on Google or Amazon.  There are a couple of things you want to look for when deciding which product to buy.
Especially when it comes to gym gloves and workout gear, look for specific examples of exercises.  This tells you that the customer has personal experience testing the product with their own workout.
Pay attention to products that have ALL 5 star reviews.  This is literally impossible.  When you come across these products on Amazon or elsewhere most likely the manufacturer is paying off shore companies to pose as real customers in order to make their products seem better.  Real reviews will have varying opinions.  You can see GymPaws Gym Gloves Reviews on Amazon right here btw https://www.amazon.com/shops/gympaws.
When it doubt, click it out.  If on Amazon, click on the person's name who left the review.  If they have no other product reviews, they are likely fake.  However it could be their FIRST gym gloves reviews so you have to pay attention to the date of the review post as well.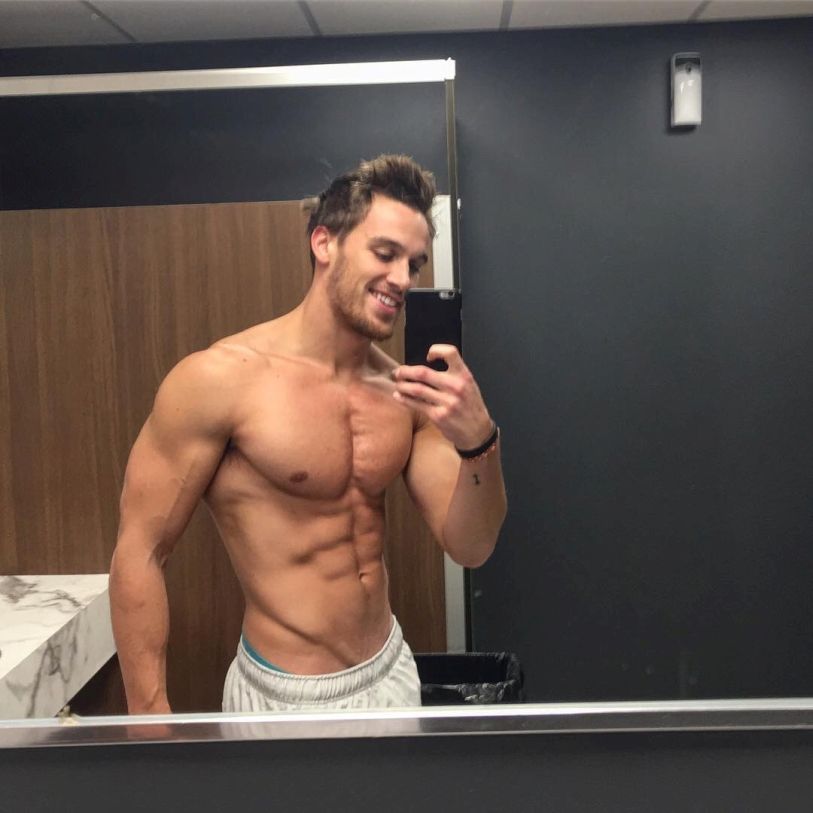 Oct 9, 2018
New Workout Gloves
I just bought a pair of GymPaws workout gloves and really like them for squats and smith machine among other exercises.
Oct 1, 2018
Found my new rowing gloves
I originally bought these to use when I hit the rowing machine. They work great. Not too thick, and my hands don't feel restricted. I ended up using em for weight lifting gloves too (which I never used gloves for before) and I love em.
Oct 1, 2018
Great Workout Grips For Crossfit
A client brought a pair of these into my Crossfit box and I loved them. They don't get in the way, fall off, which makes it easy to transition from exercise to the next. I ended up buy 30 pair so that everyone in all my classes have them to use! These workout gloves worked out 😉
Sep 30, 2018
Great Personal Trainer Fitness Gift Idea
I'm a personal trainer and for my bday one of my clients gave me a lil fitness gift basket which included a pair of GymPaws. I use these workout gloves for just about every workout I do in the gym and LOVE LOVE LOVE them as Crossfit gloves.
Sep 30, 2018
Best Amazon Workout Gloves
I bought my first pair of these barehand GymPaws leather weight lifting grips on Amazon and loved them for my pull ups, muscle ups, and kettlebells. I started using them for weight lifting as well and someone snagged them in the gym so had to get a second pair! I don't know how I never discovered these earlier.
Apr 26, 2018
Real LEather Gym Pads
I won't go barehand again after using these workout gloves. Perfect amount of padding and the leather is super durable.
Apr 26, 2018
No Barehand, Gloves Are A Must
I say no to barehand gloves are a necessity for my workout and Gympaws are the best gym pads I've found on Amazon. Highly recommend.
Jan 25, 2018
Crossfit Callouses Be Gone!
These have become a staple for my 2018 Crossfit workout to be sure. I like that they're thick enough to no bunch up but not as thick as regular gym gloves. My workout thanks you GymPaws! I'm happy to leave reviews anytime any place!
Jan 25, 2018
Super soft and comfy
I wish I found these gym gloves before. I tried SO many over the years and never found a pair that made me forget I was wearing gloves at all.
Jan 25, 2018
Best Gym Gloves Yet
I wasn't a fan of workout gloves before trying gym paws. Now I say no barehand gloves are a must!
Jan 23, 2017
Great for Rowing
Really enjoy these gloves. Breathable, effective, and look good! Had to buy another only because I lost my other pair - so they're also durable!
Jan 13, 2017
No More Calluses
Very comfortable on first try and use at the gym. Not sure on how long these will last but gives me the flexibility (as opposed to gloves) and will prevent calluses! Thanks again!
Dec 2, 2016
Awesome Lifting Grips
I was a bit suspicious when i brought these, but they really work out well for various exercises. will recommend this to friends.
Dec 2, 2016
Great Gym GLoves
Great gloves and exactly what I needed for working out. I use these whenever I lift weights... could be during my heavy resistance training days or during some classes at my local gym like body pump, boot camp, etc. I sweat a great deal and I like the minimalistic and breathable approach to these gloves. I've used them now daily for about 2 months and I couldn't be more pleased with their durability.
Oct 19, 2016
Great for Heavy Weightlifting
These can handle quite amount of weight and seems fairly sturdy. If anything, the wrapping around the fingers could be slightly bigger because I kind of have chunky finger..:(
Oct 19, 2016
Lightweight and Durable
Been using these gloves for a while now. one of the best designs I've tried, and I've tried everything - from top brands to basic hand wraps. Lightweight, durable and not clunky. Your hands can breath while you hit those weights and a good grip as well.
Oct 17, 2016
Crossfit Hand Pads
I was looking for a minimalist grip pad to help protect my hands when holding onto kettle bells and the bar when I came across Gym Paws. They are real leather and very good quality, thick enough to protect my hands and stand up to the metal bar. The one-size fits all finger holes stretch for bigger hands but still worked for my slender fingers. I was able to quickly slip them off and on during my circuit workout and was able to focus on the workout as opposed to my grip or finger pain. The leather pad is small and only covers the base of the fingers and the top of the palm, this is not a full-palm cover and does not offer the level of protection that full gloves would. Very happy with my purchase and highly recommend for any bar or kettle bell exercises!
Oct 13, 2016
Comfortable And Effective
I like the feel of the "gym paws" and the fact they do not cover your entire hand like gloves do. They are made to protect the right areas on the hand and with the leather interior they look quiet sleek as well.
Oct 9, 2016
Awesome Rowing Gloves
I use these when I use my water rower and they definitely prevent blisters. I have had a hard time finding gloves that protected my mid-finger/knuckles & I frequently got blisters there. Gym paws do a great job of preventing those blisters. I have used them at the gym when I do toes to bar. They work great to prevent blisters but I lacked the grip strength with them on to hang on to the bar well. Overall, I am very pleased and will mainly use these when I row.
Oct 7, 2016
Awesome gym gloves!
Amazing!!! Exactly what I expected!
Oct 3, 2016
Better than I expected
It is very soft and fit my hand perfectly. to be honest, it is better than I expect.
Sep 23, 2016
Durable and Flexible
Very good material. Durable and flexible. Great for me because other gloves would bend inwards where my fingers were and would hurt me.
Sep 17, 2016
Sehr gute Alternative zu den üblichen Trainingshandschuhe
Habe mir diese als Alternative zu den üblichen Trainingshandschuhe gekauft. Sie machen einen sehr wertigen und guten Eindruck. Die Schlaufen für die Finger sind am Anfang etwas eng, weiten sich beim Tragen aber leicht. Ich bin sehr zufrieden. Danke!
Sep 14, 2016
Crossfit Exercises for bodybuilding
hey awesome post . there is lots of crossfit exercises whihc really helful for muscle building . some exercise are squat , bench press
GYMPAWS The Gym Glove. Redesigned | Weightlifting & Workout Gloves
Average rating:
0 reviews