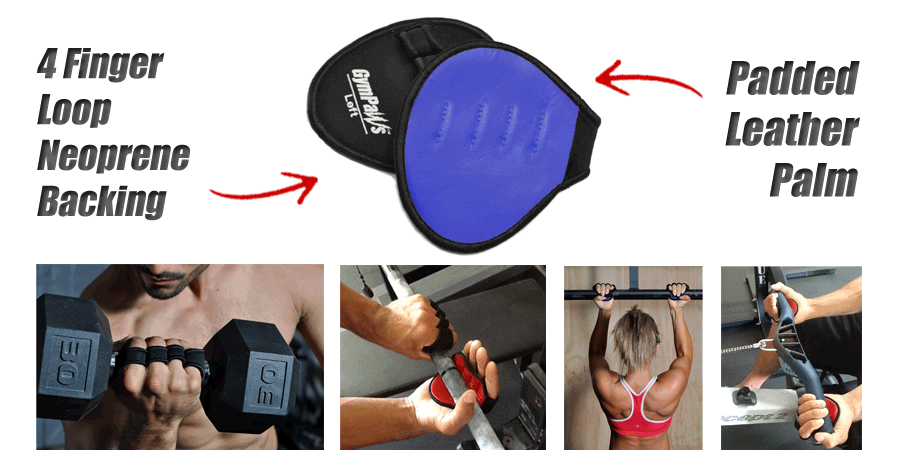 What Are GymPaws® Gym Gloves?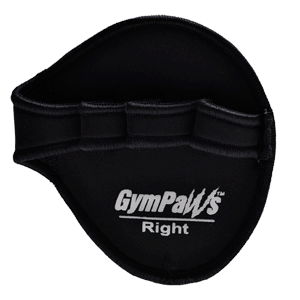 GymPaws® were designed to be the alternative to gym gloves. You can call them Weightlifting Gloves, Gym Gloves, Workout Gloves, Exercise Gloves, or Lifting Grips. We just call 'em cool!
If you don't like the idea of wearing bulky bodybuilding gloves, GymPaws® Gym Gloves are the next best thing (if not better!)  They fit right in the palm of your hands where you need protection from callus-causing friction.
♠ GymPaws® ship direct from the manufacturer (GymPaws Inc) on the sunny shores of Muscle Beach, California.
♠ 100% Satisfaction Guarantee with our Don't Sweat It™ Return Policy.
♠ Free Shipping everyday in every way!
Why Are GymPaws®Gym Gloves Better?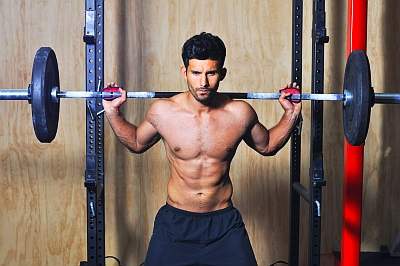 GymPaws® are the Original (and only) Leather Lifting Grips!  They're made from 100% Genuine Cowhide Leather with a Napa finish.  The vegetable oil tanning process used for the leather makes them naturally Moisture Resistant.  Just like a pair of your favorite shoes, GymPaws® get even better and more comfortable with time. Leather is the most durable material for workout gear… these will outlast you!
4 Finger Loops makes them fit like a glove!  You won't lose them between reps because you don't have to keep taking them on and off.  The is just one of the reasons customers have rated GymPaws as the Best Crossfit Gloves.
The slightly padded Neoprene backing is the same material used for scuba diving gear because of it's inherent Hydrophobic (water resistant) properties. Sweat is wicked away, not absorbed into the glove – leaving your grip dry and comfortable.
What Can I Use GymPaws® Gym Gloves for?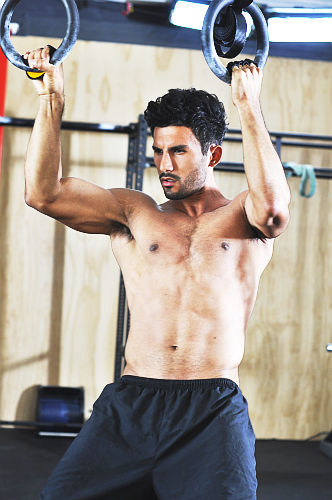 Simply slip your four fingers into each of the loops and give em a tug.  There's just enough protection at the pressure points of your palm – without excess bulky material.
There's nothing in the gym that you couldn't use your new GymPaws® for!  Customers all around the world are using GymPaws® for:
Kettlebell Grips
Battling Ropes Grips
Weightlifting Gloves
Bodybuilding Grips
Workout Gloves
Gloves for Pull Ups
Rowing Gloves