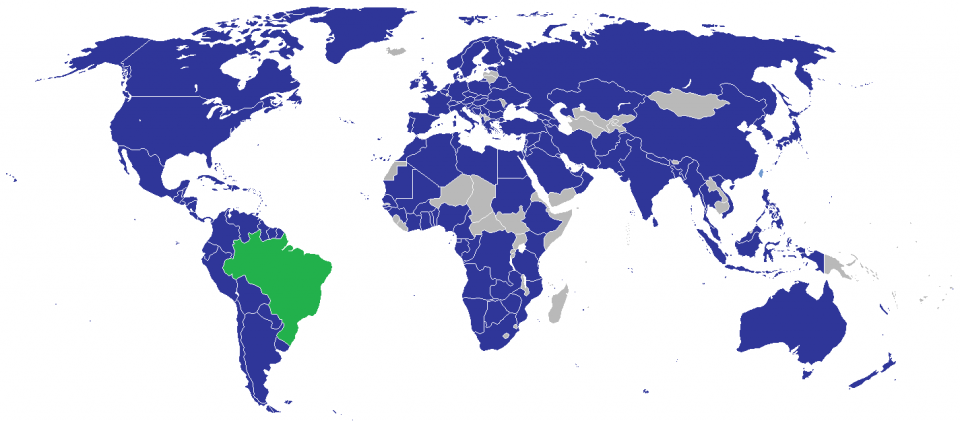 Inspired by one of our favorite South American countries the Brazil Flag GymPaws® are the latest addition to our GymPaws® Around The World designs!
You can use GymPaws® Weight Lifting Grips for just about anything that you're hands come into contact with at the gym!  Because they're REAL leather versus synthetic fabric like other brands – you know they're going to last.
Fans of GymPaws® use them as:
Weight Lifting Gloves – This is the most obvious.  If you're a diehard weight lifting gymrat or a newbie, you'll appreciate having a barrier between the cold hard bar and your skin.
Lifting Grips – Gym Paws take the place of those nasty synthetic material lifting grips.
Gym Gloves – If you're a fan of half finger or full finger gloves in the gym, you'll probably like GymPaws®.  Because of the 4 finger loop grip – they fit like a glove!
Workout Gloves – For Rowing, Pull ups, Muscle ups, Bodyweight exercises, Circuit training, Cross training and just about anything else you may do for your workout.  With Gym Paws you can now "Workout your Body, not your Hands!"™
GYMPAWS The Gym Glove. Redesigned | Weightlifting & Workout Gloves

$10 - $30
$10 - $30
$10 - $30
7119 W Sunset Blvd, #752

Los Angeles

,

CA

,

90046

USA
admin@gympaws.com
•
888-826-8033