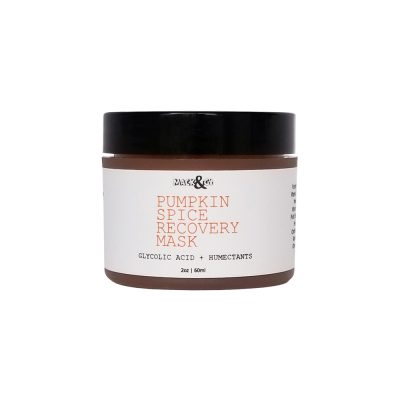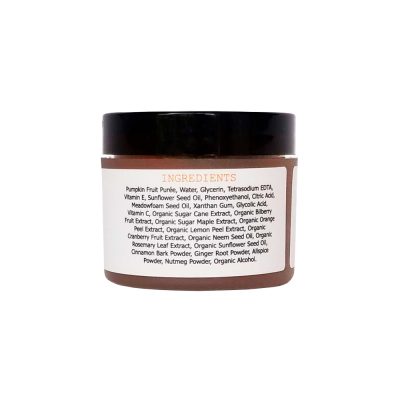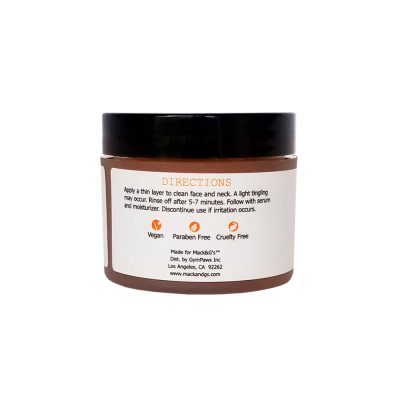 Pumpkin Spice Recovery Facial Mask | Rich Exfoliating Enzyme Puree
$19.99
Pumpkin puree is a potent source of vitamins A & C, amino acids, and enzymes known for their antioxidant and exfoliating properties.
Glycolic acid accelerates cell turnover by dissolving away dead and damaged skin cells to reveal vibrant smooth skin. Reduces appearance of fine lines and wrinkles.
Organic sugar cane is a natural humectant to drawing moisture deep into the skin, resulting in hydrated more youthful appearance.
Nutmeg, Ginger Root, Organic Orange Peel Extract and Meadowfoam Seed oil helps to soothe stressed skin unveiling a brilliant and radiant tone.
Vegan, Paraben, and Cruelty Free
Verified SecureTrust® Shopping – Checkout using Amazon, PayPal, or Credit Card. 
Description
Additional information
Reviews (0)
Description
Our Pumpkin Spice Recovery Facial Mask is a cornucopia of powerful enzymes and anti-oxidants that refreshes dull skin tone.  This decadent puree creme is literally a super food for the skin!  Reduce the appearance of fine lines and wrinkles after just one use.
Pumpkin has been revered for centuries for it's almost super-natural nutritional and healing powers.  Native American's have long used the highly potent anti-oxidant properties of pumpkin puree as a topical treatment for delivering nutrients deep into the skin.  Our formula enhances these qualities with organic fruit and berry extracts.
Vegan, Paraben Free, Cruelty Free
About Mack&G's®
In 1973 my parents (Mack & Gloria) began selling their handcrafted skincare, jewelry, and leather goods to friends and family. As young adults in the 1960's they embraced the hippy and bohemian cultural influences of the era. Soon Mack & G's products and potions were highly sought after at local craft fairs, flea markets, and co-ops. Mack and Gloria never sought recognition or fame. They made products wtih love and believed they had the power to touch the soul.
Decades later in a world in need of unconditional love and inspiration, Mack & G gave their blessings to bring some of their most beloved products to a new generation of discerning customers who appreciate authentic, effective, and useful products with soul.
GYMPAWS The Gym Glove. Redesigned | Weightlifting & Workout Gloves

$
7119 W Sunset Blvd, #752

Los Angeles

,

CA

,

90046

USA
admin@gympaws.com
•
888-826-8033
Additional information
| | |
| --- | --- |
| Weight | 2 oz |
| Brand | Mack&G's |
| Size | 2 OZ |