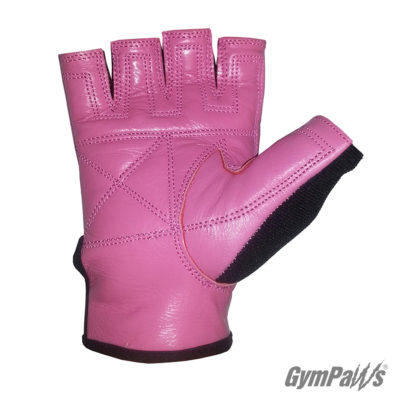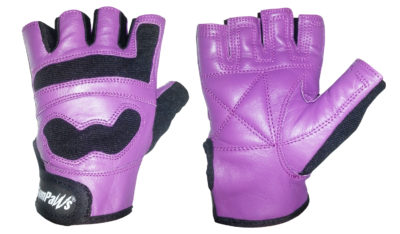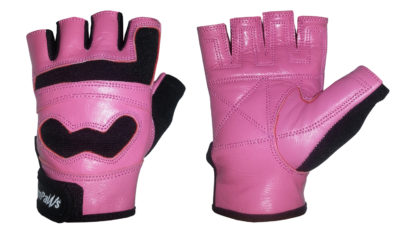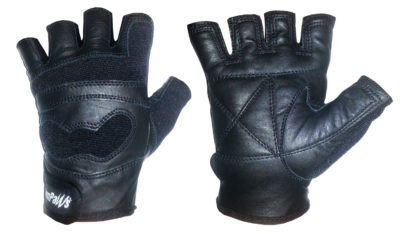 BRAND NEW! The Swolemate is the Gym Glove you just can't lift without!™
Top Grain Cowhide Leather for a Luxurious Feel.
Double Stitching for Maximum Durablity.
Driving Gloves Inspired Design, for a Custom Fit.
Tapered wrist with Velcro closure eliminates excess gap.
Women's Gym Gloves available in Pink, Purple, and Black.
Description
Additional information
Description
Ladies look no further, you've found your Swolemate!  Most gym gloves don't offer specific women's sizes and colors.  Those companies that do make women's gym gloves seem to think that women want cheap frilly gym gloves, because they're not interested in performance or quality.  They just want something cute.
We know this isn't the case.  Women are hitting the weight lifting rooms just has hard as the guys, and they need a gym glove that will work as hard as they do!
The Swolemate Gym Glove was inspired by high-end driving gloves.
1. Top Grain Napa Leather is double stitched for durablity.  The natural Vegetable Oil Tanning process means that these are soft supple leather gym gloves that only get more comfortable the more they're used!
2. Tapered Wrist and Thumbs means no excess material to gap or get in the way.
3. Ventilator Mesh Fabric accents allow for air circulation.
So what is a Swolemate exactly?
Swolemate [swohl-meyt] refers to a gym buddy or workout partner.  It's a play on the word soulmate obviously.
The word swole is slang for swollen and bodybuilders coined the term referring to the muscle pump that you get from lifting weights.  With enough resistance, the muscle actually becomes swollen, or "swole."
Additional information
| | |
| --- | --- |
| Size | SML, MED, LRG |
| Color | Pink, Purple, Black |