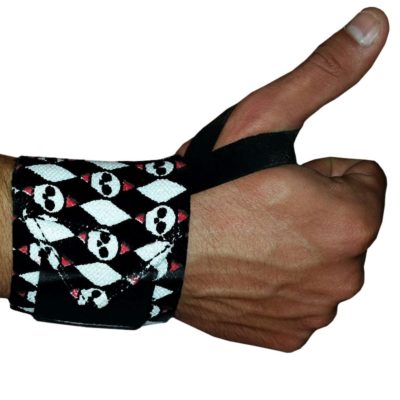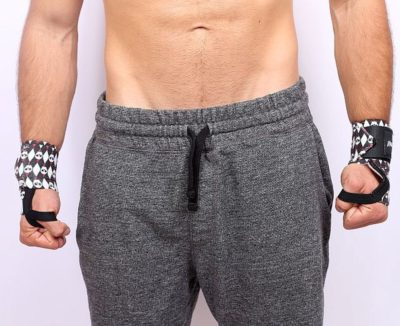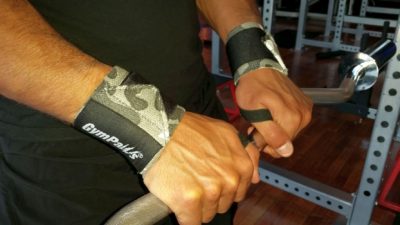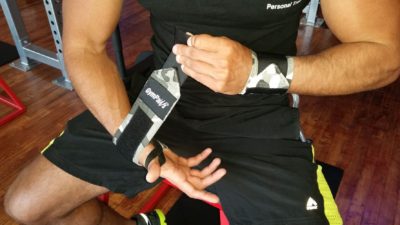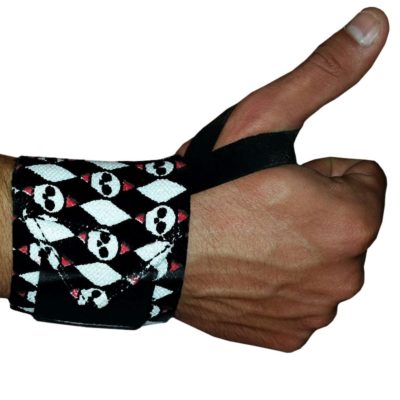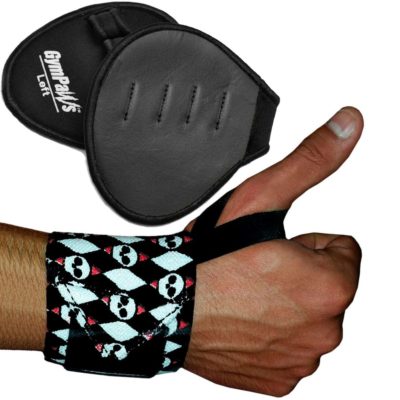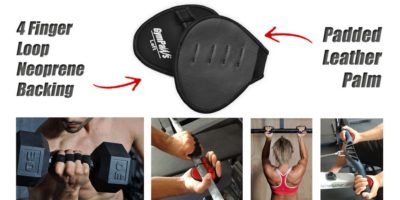 Military Grade Wrist Wraps w/ Thumb Support
$14.99 – $23.00
• 17″ Exclusive ComfortFlex™ cotton hybrid fabric blend offers maximum breathability.
• Double reinforced elastic thumb cradle and Velcro® closure. Wrist Wraps with a custom fit which stay in place even during the toughest workout.
• Ergonomically developed and designed by our team of Sports Medicine professionals.
• Triple stitched technology ensures durability.
• Exclusive Skull Argyle Pattern Design, Urban Camo, or Combo Pack (Skull / Black Leather GymPaws Workout Grips)
Description
Additional information
Description
All of our products at GymPaws® Inc are designed by a team of Certified Personal Trainers, Exercise Physiologists, and Sport Specific professionals. If you are unsure of how to properly use your new exercise or workout gear, shoot us an email or consult a Certified Personal Trainer at your gym.
GymPaws® Wrist Wraps for Crossfit or Weightlifting are made with our exclusive ComfortFlex™ material.
Wraps provide support to the muscles and tendons of the wrist joint.  Added stability can help you increase your performance.  There is no difference between Crossfit wrist wraps or wrist wrap for weight lifting, these are simply interchangeable search terms commonly used.
Wraps gained popularity decades ago with bodybuilding and heavy power lifting. Now wrist support is more mainstream with the popularity of HIIT (High Intensity Interval Training) such as Crossfit WODs, bodyweight training and weightlifting.
– MILITARY GRADE MATERIALS – ComfortFlex allows for maximum permeability (air circulation) to help disperse heat and moisture away from the skin.
– DESIGNED FOR PERFORMANCE – During heavy power lifts such as Cleans and Presses or intense Crossfit WOD the wrist joint is forced to withstand excessive pressure and extension. Our ergonomically designed wrist wraps offer maximum support without compromising form.
*** Amazon.com#1 Best Rated Weight Lifting Wraps, Consumer Survey, Amazon Early Reviewers Program [compared to Rogue, Schiek and Harbinger brands respectively.]
Additional information
| | |
| --- | --- |
| Color | Skull Argyle, Urban Camouflage, Combo Pack Skull Wrap – Black GymPaws |