Healthy Pumpkin Bar Recipe and Fun Pumpkin Facts
Riley Daye
'Tis the season for all things pumpkin!  Stroll down any street in your neighborhood and you're sure to see pops of bright orange on nearly every porch.  While most people choose their pumpkins for their size and shape to make the best jack o lanterns, some of us love eating them too.  I  have a great healthy pumpkin bar recipe for you to try out that won't bust your diet.  Also included are some fun pumpkin facts to read to put a smile on your face.
Facts About Pumpkins
Are pumpkins a fruit? Yes! A member of the gourd family, pumpkins are considered a fruit.  They are classified as a "pepo" fleshy fruit because of their thick rind and soft interior flesh and seeds.  Watermelon, cantelope and squash are it's cousins. High protein recipes are simple when using pumpkins.
The largest pumpkin pie ever baked weight in at a scale tipping two thousands pounds!  This recipe along with one of our previous favorites Apple Pumpkin Dip Recipe won't come close to that for sure.  Ever wonder how to make recipes high protein?  A quick tip is to sneak in a scoop of non flavored protein powder into whatever recipe you're whipping up.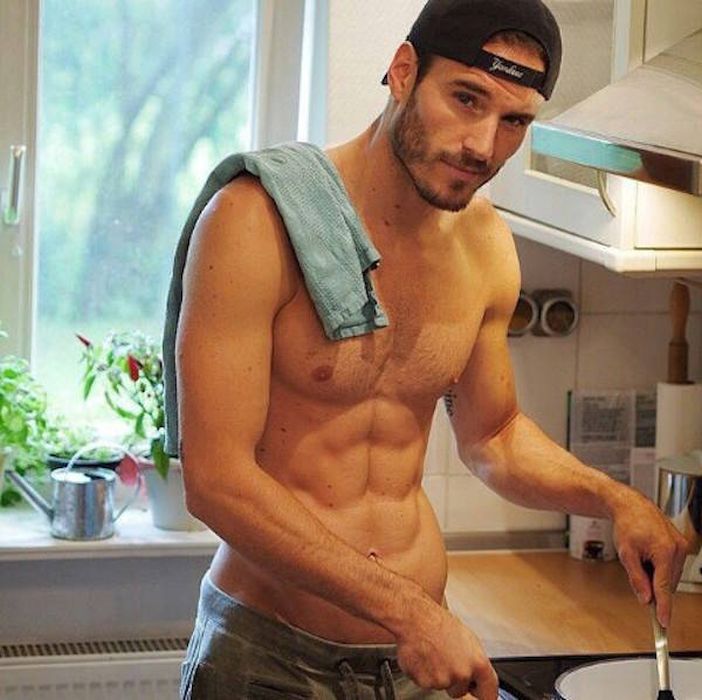 How many calories are in pumpkin?  A cup of fresh cubes are only about 30 calories, while a can of pumpkin puree is about 80 calories per cup.  This gorgeous gourd is low in calories, fat and sodium.  They have a high fiber content and is a great source of vitamin A, B, iron and potassium.
Healthy Pumpkin Bar Recipe
Ingredients:
Pumpkin Puree (canned pumpkin) -1.5 Cups
Vanilla Extract – 1 teaspoon
Large Egg – 1 lightly whisked
Half and Half – .5 cups
Salt – half teaspoon
Pumpkin Pie Spice and Nutmeg – half teaspoon each
Baking Powder and Ground Cinnamon – 1 teaspoon each
Packed Brown Sugar – one third cup
Quick Cooking Oats (oatmeal) – 1.5 cups
Healthy Pumpkin Bar recipe directions:
Mix together all the above ingredients in a large bowl.  I typically use an immersion blender to get the batter super smooth and creamy, but you can do this by hand of course. As I mentioned above as well as in my favorite muscle muffin recipe, I include a scoop of non flavored whey protein powder to make truly high protein recipes to build muscle.
Spray an 8 by 8 inch baking pan with non stick spray (butter flavor is best).  In a 350 degree pre heated oven bake the bars for about 25 to 30 minutes or until a toothpick inserted into center comes out clean.
Here are the nutrition facts for this recipe:  Each serving will be about 120 calories with 3 grams  of fat, 275 mg of sodium, and about 20 grams of carbs.  If you do not add the protein powder each serving will have about 4 grams of protein, which is pretty healthy right there.
What is the heaviest pumpkin on record?  In 2010 a man in Stillwater Minnesota displayed the fruits of his labor at the Stillwater Harvest Festival and it weighed in at 1,810 pounds and 8 ounces!   I'm sure getting it to the fair was a workout for more than one person that day!  I hope they were all wearing their GymPaws workout gloves 🙂
btw we'd rather not give Jeff Bezos any more money, but you can find GymPaws on Amazon right here https://www.amazon.com/shops/gympaws. You can also use your Amazon account at checkout to buy your workout gloves on our website.