Hot Crossfit Guys and the Gloves They Wear
Riley Daye

No matter than your personal level of fitness, you can't deny that it's inspiring or motivating to see someone who's sculpted their physique.  When it comes to hot crossfit guys, there is almost no comparison!  If you've even taken part in a crossfit wod or have even seen one in progress, you know that it's a burn like no other.  Clearly the results speak for themselves!
Hot Crossfit Guys
So what actually happens in a typical Crossfit workout of the day (WOD)?  A crossfit workout is really a form of HIIT or high intensity training.  The exercises are usually done in a circuit with or without Crossfit Gloves, with little rest between each exercise.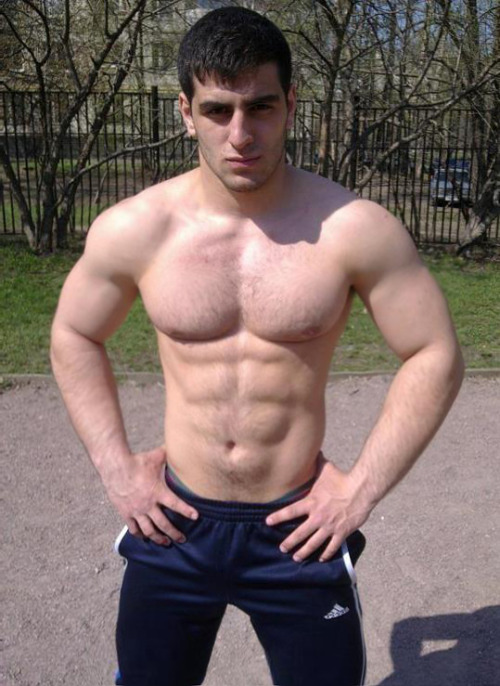 While Crossfit workouts have become popular over the past couple of year, they're actually nothing new.  Many of the exercises are borrowed from the world of gymnastics.
Kipping Pull Ups are pretty popular in just about any crossfit wod. Wonder how these hot crossfit guys get their shredded upper body?  Bodyweight exercises like pull ups are one of the reasons.  A kipping pull up is differnt than standard pull ups.  The "kipping" refers to the motion where you use momentum to almost jerk yourself up and over the pull up bar.  A good pair of crossfit gloves of gloves for pull ups is key to getting a good grip.

When you're looking for Crossfit Gloves online however, you need to pay close attention to what you're buying.  You need to steer clear of grip pads that have rubbery surfaces as your hands won't be able to naturally rotate around the bar.  Think of a gymnast on the parallel bars who's hands rotate around the bar.  This is the same concept with pull ups.  If your hands stick to the bar you risk messing up your form and grip.

GymPaws Gym Gloves are one of the top rated best crossfit gloves, and they have been for years.  One of the main reasons is that they are made from 100% Genuine Leather. 4 Finger loops on the Neoprene backing is another key difference, because GymPaws actually fit like a glove!

Whether you're hittiing a crossfit box yourself and sweatin off the inches, or you're just admiring some of the hot crossfit guys and girls that have already put in the time.  Get yourself some good crossfit hand protection.  Checkout all of our GymPaws gloves!