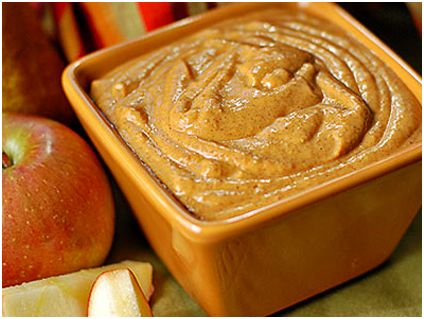 There are a ton of high protein recipes aren't all that hard to find online.  Actually tho you can make just about any recipe "high protein" with a little creativity.  This is a mind-blowing Pumpkin Apple Dip that I tweaked to make a bit more "healthy" and high protein.  If you're going to indulge, you might as well get a little more nutritional value if you can.  It's also super easy to make!
Here's what you need:
3/4 Cup 1/3 (lower fat or less fat) cream cheese
1/2 Cup Brown Sugar
3/4 Cup Canned Pumpkin
2 Teaspoons Ground Cinnamon
1/8 Teaspoon Salt
1 Scoop Vanilla Protein Powder
This is the easiest Pumpkin Apple Dip you could make!
Make sure the cream cheese is at room temperature and mix that together with the brown sugar and pumpkin.  Using an electric hand mixer will give you a smoother dip, but you can certainly just beat it all together by hand.
Once smooth, combine the rest of the ingredients until mixed thoroughly - and that's it!
Just cover and chill it for about 30 minutes before serving
If you don't want to add protein powder to this recipe you can!  Just reduce the amount of canned pumpkin to about 1/2 cup.
Serve this Pumpkin Apple Dip with Apples dusted with cinnamon and it's delicious.  You can also try it with other fruits or even pretzels!
NEW for Fall 2015!  Gold Metallic GymPaws® Leather Lifting Grips!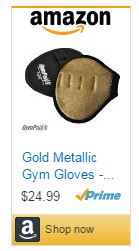 After you've chowed down on all that Pumpkin Apple Dip, you may need to burn a few calories!  Personal Trainer Rodiney Santiago shows us 12 exercises you can do with Battling Ropes.  Just watching this guy go is enough to make you sweat!