5 Fitness Gift Basket Ideas For Him
Riley Daye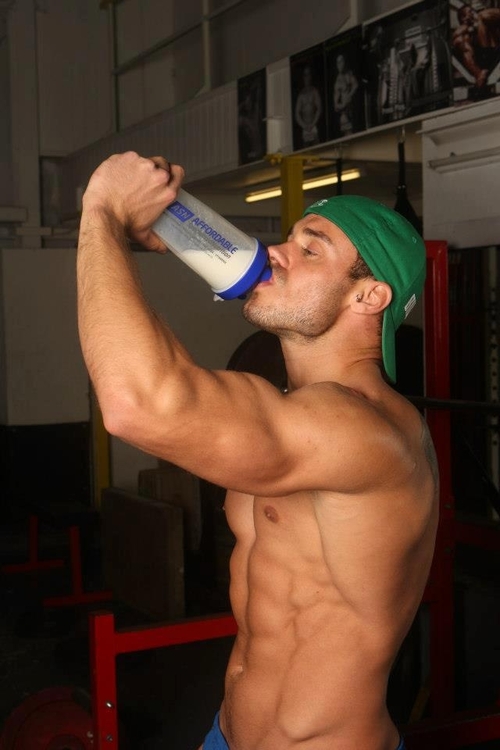 It's holiday shopping time of the year again and it's certainly become a lot easier to finish that list in 2015 thanks to Amazon and other shopping sites.  But if you have a gymrat, Crossfit nut, fitness fanatic or weight lifter on your list, it may be tough to find the perfect gift.  We got you covered!  Here's 5 Fitness Gift Basket Ideas for Him!
1.  The Crossfit WOD nut
Do you know someone who is dedicated to their Crossfit WOD's?  Typical Crossfit workouts include a lot of circuit training which means jumping from one exercise to the next without rest.  You don't really have time to take your gloves on and off.  That's where GymPaws® Weightlifting Grips are perfect.  The compact design fits right in the palm of your hands and the 4 finger loops keep them in place.
2.  The Meathead
Got a muscled up bodybuilder on your list?  You could throw a steak in your fitness gift basket ideas for him, but he'll chew through that in no time.  Get him a pair of Leather Lifting Grips!  He'll appreciate that they're 100% genuine leather because they won't fall apart like the spongy rubber grip pads you can buy online.
3.  The Cardio Queen (or King)
Strapping themselves to a stepmill or stairmaster for an hour at a time is their name of the game.  They're not going to want to wear traditional gym gloves of course.  All GymPaws products are machine washable and dryable… and their real leather!  The vegetable oil tanning process creates a "Napa" finish, which means they are naturally moisture resistant.

4.  The #GymSelfie Guy
This guy is into exercise and fitness and working out, but he's more concerned with how he looks in and out of the weight room.  For a fitness gift basket idea for him, he's gonna want something that's not a dorky bulky old school bodybuilding glove.  GymPaws have a minalmilist design and come in 17 different colors and patterns.
5.  The Guy Who Doesn't Care
Maybe it's your Personal Trainer or Crossfit coach or Spinning instructor.  They've seen all the fitness gear you could shake a candy cane at, and they really don't care.  This guy just likes to get in the gym, get his fitness on and get out.  He doesn't give a second thought to what fitness or workout gear is out there, much less buy it for himself!  GymPaws® Weight Lifting Grips are PERFECT!  He can tuck them in his pocket, run to the gym and not think twice.
5 Fitness Gift Basket Ideas For Him
Regardless of what you decide to buy online, make sure you're giving a gift that they'll actually use!  You're not going to buy workout clothes or shoes because even though these things might be a good gift idea for someone who works out, they're also personal.  It's their own style.  You can't go wrong with GymPaws®!  Just check us out on Instagram, Facebook, G+ or Twitter and you'll see tons of fitness fanatics that got a pair of GymPaws in their Christmas stocking!