Exercises Hot Crossfit Girls Do
Riley Daye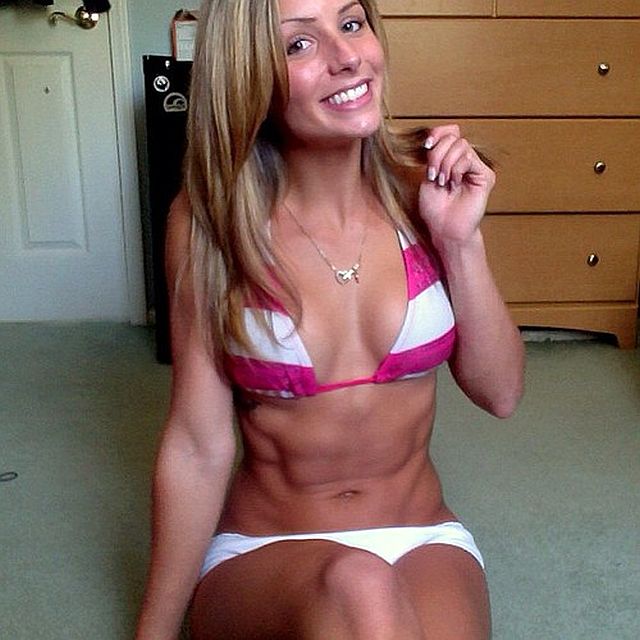 If you've never been in a "box" then you probably don't know firsthand how challenging a typical Crossfit WOD can be! Being a high intensity interval training workout, not only are you working out to build muscle, but because there's little rest between sets you're burning off bodyfat as well. The exercises hot crossfit girls do aren't any different than anyone else in the class, the difference comes down to diet and lifestyle.
Exercises Hot Crossfit Girls Do

Crossfit Knees To Elbows are one of the best Crossfit exercises both guys and girls do. While it may look relatively easy… it's not! While it is considered a pull ups variation which requires a strong grip, it really is more of an abs exercise. You can see one of our Personal Trainer's previous posts and a knees to elbows exercise video here http://www.gympaws.com/fitness/what-are-knees-to-elbows-in-crossfit .

While GymPaws Lifting Grips are used for just about any weightlifting or bodyweight exercise, they gained popularity as Crossfit Gloves because they protect your hands from getting calluses without all the extra material of traditional workout gloves.
Bodyweight Exercises You Can Do At Home
Exercises hot crossfit girls do aren't just relegated to the gym or weight room. Not a lot of Crossfit exercises require weights, which is one of the reason it gained popularity. Doing squats, push ups, and even skull crushers are just a few examples that you can do at home with little to no exercise equipment at all.

If you want to check out GymPaws you can use your Amazon account at checkout or Paypal or any Credit Card. You can also find them on Amazon or eBay. There is a 100% Satisfaction Guarantee, and ALL GymPaws products are ONLY authorized to be sold by GymPaws. If you see anything else, they're not the real deal!