Tats And Abs – Hot Crossfit Guys Pics
Frank Mentier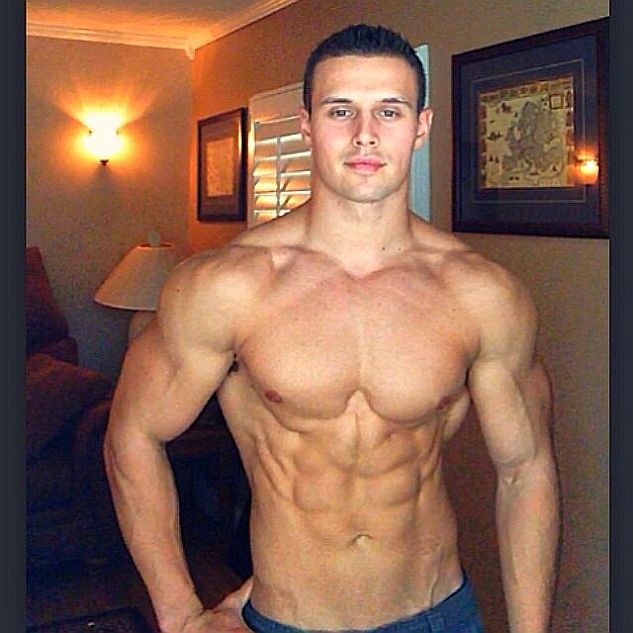 When you need a little encouragement to get your weightlifting or Crossfit workout done, sometimes it just takes some fitness inspiration. Check out these Hot Crossfit Guys Pics, Tats and Abs and all! Don't skip the gym, you'll only regret it. While missing one day weight training may not seem like a big deal, even a crappy workout is better than none!
Tats and Abs Hot Crossfit Guys Pics

These guys clearly have dedication. To sculpt a chiseled chest, bulging biceps, or shredded shoulders, you need to put effort into your training, as well as your diet and nutritional intake. Let's say you don't feel like going to the gym or Crossfit box tomorrow. Before you ditch, think about this… 50 calories in a medium sized cookie and you would have to do about 5 minutes of nonstop Crossfit pull ups (like knees to elbows) to burn that.

Tats and Abs on these hot Crossfit guys pics may get you to go to the gym, but what are you going to do once you get there? That might sound like a stupid question, but just as you wouldn't take a weekend road trip without mapping out the route to your destination, you shouldn't be hitting the gym or weight training room without a plan of action.

Having goals is great, but having a clear path to reaching those goals is clear. In a study sponsored by the American College Of Sports Medicine (ACSM), researchers found that the retention rate (sticking to your workout) was twice as high with the group of Crossfitters and weightlifters who had a clear strategy, when compared to those without. 30% more of those studied reached their pre determined fitness goals when they had a Personal Trainer detail their daily weight training or workout routines.
Crossfit Gloves For Men

GymPaws® have been the #1 Rated Crossfit Gloves for Men for 4 years in a row. It's easy to see why. They're made of actual cowhide leather, which is clearly the most durable material. GymPaws lifting grips give superior hand protection because they have 4 finger loops that keep the grips in place, giving you crossfit hand protection during your entire workout without worrying if they're going to fall off or get in the way.

You can purchase all of GymPaw products including crossfit hand pads here on our website using your Amazon account, PayPal or any major credit card, or you can get them right from amazon. Soon you're pic may show up on someone's blog of tats and abs hot Crossfit Guys Pics!