Build Muscle Diet – Start Your New Years Resolution
GymPaws

Trying to bulk up your body with a good quantity of lean muscle and minimal fat is more than just hitting the gym 7 days a week. It is a healthy marriage of increasing your training and amount of calories. Just doing bicep curls wont add as much muscle as you want to your bicep, you need to do reverse curls and cables. Eating the wrong foods won't get you that body you oh so desire. If you're looking for a Build Muscle Diet to help get you started with your goals it's important to remember that you need to eat the right amount of quality foods that allow minimal fat gain while maximizing your muscle growth. Here are 7  tips to make sure your New Year's Eve resolution is based on solid nutritional guidelines as well as a review of some of our most popular articles over the past year! 
1.  Protein is extremely important when aiming for lean muscle gains.  Generally speaking you want to try and consume about 30% of your daily caloric intake from protein. This ensures that you're providing your body with enough amino acids to help construct new muscle.  Check out our Weightlifting Supplement Review article for a breakdown on the basics of supplementation.
2.  Another great protein source is skinless chicken breast.  Not only is this a real food protein source, but it's one of the most versatile meal options!  With tons of recipes to try you'll avoid the boredom bandwagon!  Here's great High Protein Chicken Crockpot Recipe you can check out!
3.  Lean beef or bison is another great real food protein source that should be part of a Build Muscle Diet. Choose cuts of meat that are labeled loin or round. Trim off any visible fat before cooking to eliminate unnecessary fats. Lean beef and bison are natural sources of creatine and carry stearic acid that is a unique saturated fat which does not harm your cholesterol level.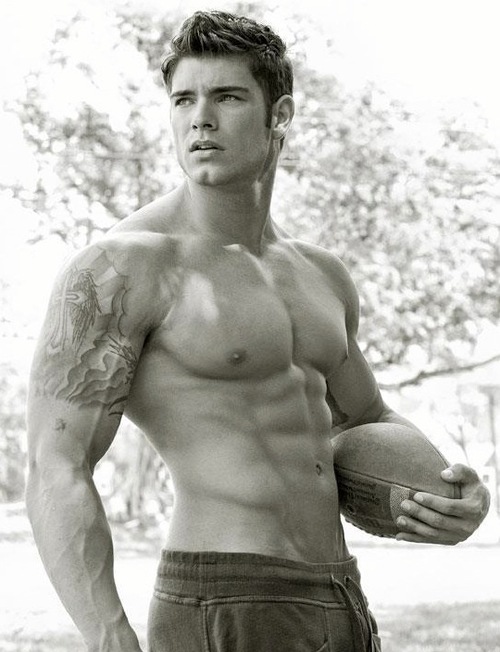 4.  A great carbohydrate option is Quinoa; originally from South America, quinoa can be eaten cold or warm and practically for any meal. Aside from being a healthy carbohydrate, it also contains a significant amount of protein especially compared with other grain sources.
5.  A super versatile whole grain option which will give you the solid calories you need without the added "carb bloat" is Rolled Oats.  Rolled oats can be eaten as oatmeal for breakfast, added into a smoothie, or even mixed along with your protein powder and peanut butter for a super charged muscle building Post Recovery Workout Shake Recipe for something to take with you on the go.
6.  Consuming the right fats are also essential for healthy bulking and building muscle.   I'm a huge fan of Avocados and they are one of the healthiest fats you can consume!  Avocados contain a large amount of monounsaturated fats which is the type of fats we want to eat to not get the types of fats we don't want around the 6 pack!   This summer I shared with you a super delicious Strawberry Avocado Salad Recipe that's worth checking out again!
7.  Last but not least… Extra virgin olive oil should be a staple in your build muscle diet and in my opinion should be used freely!  Especially for all the foods you're going to consume that require oil or dressing.  It  holds all the 'good' fats needed in a healthy diet and contains antioxidants!