Frank Mentier
GymPaws

Fitness Model Frank Mentier is one of the most sought after Personal Trainers in Los Angeles.  Frank helps his clients achieve and maintain their goals with one on one personal training as well as instructing group bootcamp, TRX, and cycling classes.  In addition to personal fitness training, Frank offers nutritional consulting and diet and meal plan guidance, both in person and online.
Frank Mentier Biography
Born and raised in the sleepy city of Rochester, Michigan Frank was a late bloomer when it came to fitness and athletics.  A self proclaimed "fat kid" growing up, he never really felt he possessed the same physical abilities and talents as the more athletic classmates he admired.  That all changed however when at the age of 16 he began a physical and mental transformation that would prove to be a major trajectory for his life, and just two short years later at the age of 18 he moved west to the sunny shores of Southern California.  Soon Hollywood photographers and casting agents took notice of the newcomer with the boyish good looks, and within a few shorts months Frank landed a recurring role on the daytime soap "Days of Our Lives."  This experience led the way for countless commercial acting and modeling jobs.

Frank Mentier Personal Trainer and Fitness Personality
Staying "camera ready" as a model and actor is a necessity, however it was not without effort for Frank.  Not one to take his early success for granted, Frank dedicated hours every day to his personal workout routines, training, and research which allowed him to sculpt a physique that would place him on the list of top fitness models.  Through this journey he discovered his passion for helping others achieve their personal fitness and body composition goals.  He obtained certifications from the National Council on Strength and Fitness (NCSF) and National Academy of Sports Medicine (NASM).  In 2013 Frank was named one of the Top 10 Personal Trainers in Los Angeles as well as making the list of The Sexiest Personal Trainers in Los Angeles.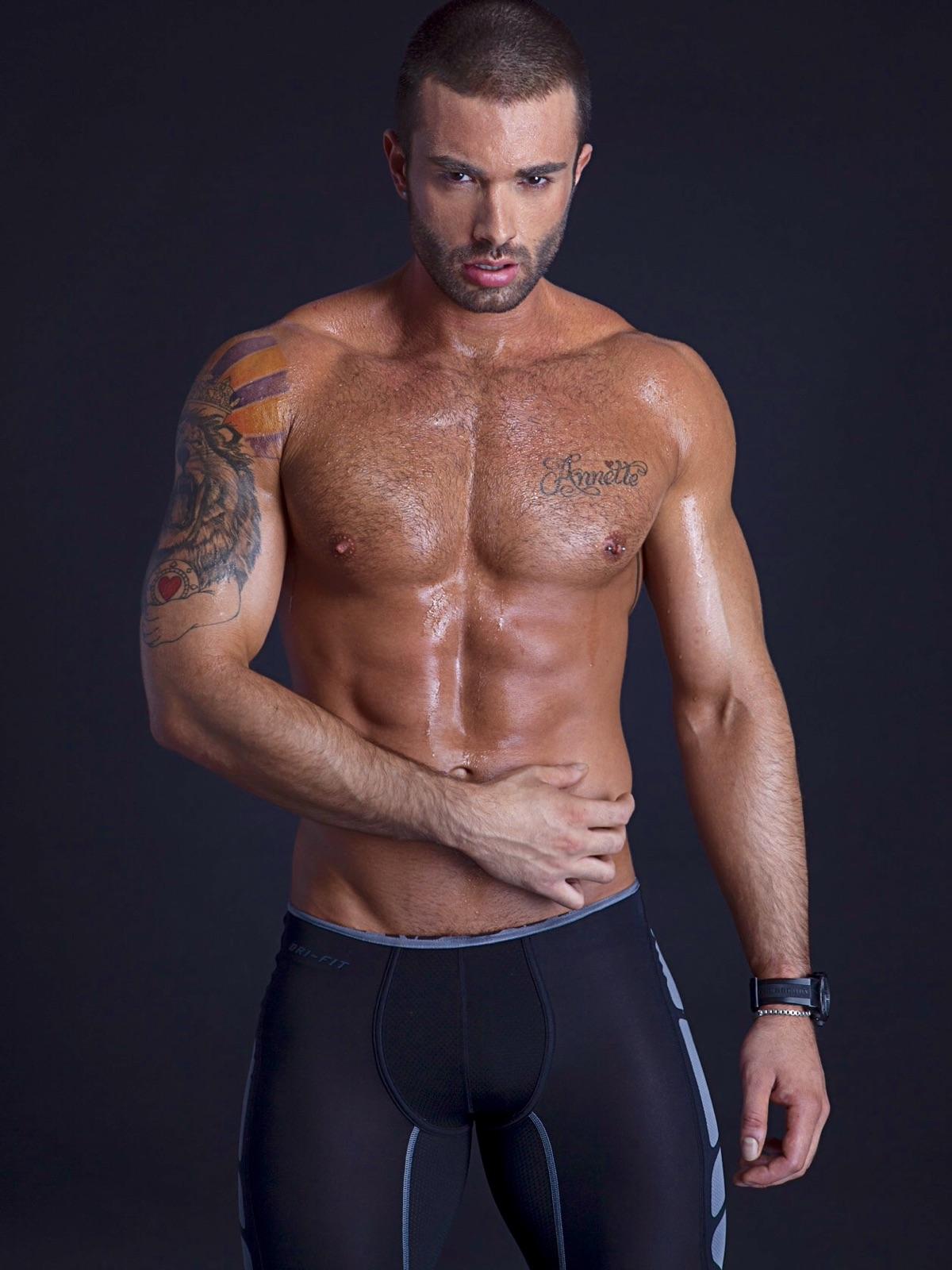 Personal Training Philosophy and Technique
Physical fitness and a healthy lifestyle does not necessarily come naturally for everyone, as Frank will be the first to remind his clients.  He encourages them to recognize the progress they've made and cautions them when they compare themselves to the models they see on the covers of the glossy fitness magazines.  "Everybody you look up to started right where you are now, they just didn't stop."
Frank splits his time between working one on one with private Personal Training clients as well as instructing group fitness classes at some of hottest gyms in Los Angeles.  If you're in the LA area and interested in training with Frank let him know!

Error: Contact form not found.
(photos courtesy of Nate Jensen)