The Ultimate Gym Gloves Review
Riley Daye
GymPaws® NOW AVAILABLE on Amazon Australia!
 https://www.amazon.com.au/dp/B07G9SCPGM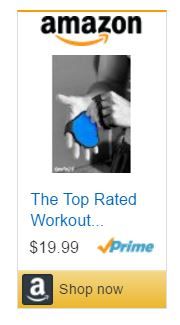 A good pair of workout gloves should almost be like a second skin.  They should not be too hot, too padded, too bulky or too obnoxious.  From kettlebells to dumbbells, the pull up bar to the deadlift bar your hand protection should not interfere with the exercise that you are doing.  Here is the Ultimate Gym Gloves Review video that shows you exactly what you should be looking for when you buy gym gloves online.
Best Gym Gloves 2017
Slightly padded, Genuine Leather Palm protects your hands from developing calluses.
Ergonomic design fits right in the palm of your hands without adding excess material or bulk.
Water resistant Neoprene allows sweat to evaporate, away from your skin.
Four finger loops keep the grips in place.

The Ultimate Gym Gloves Review
Here's a newsflash for you gym newbies, your hands should NOT stick to the weights or to the bar you are grasping.  If you cannot hold yourself up to the pull ups bar, or if your kettlebells feel like they're going to rip from your hands, it is because your muscular grip is weak.  Read this again.  If the strength of your grip is weak, that should be the first thing you focus on before trying to by gym gloves online, even GymPaws® The Best Gym Gloves 2017 according to Heavy.com.

You can purchase your GymPaws Gym Gloves here on our website and use Amazon to checkout or Paypal or a credit card. In addition you can visit Amazon directly at http://www.amazon.com/shops/gympaws to see our entire line of exercise and fitness products.  We stand behind out gym gloves 100% so if you're not happy, then feel free to return them, even if you've used them for a workout!